From scratch.
Real ingredients.
Real food.
washington, north carolina
About us
Rachel K's Bakery was founded in 2010 by owner, Rachel Midgette. She began baking pastries and breads in her home and selling at local Farmer's Markets. By 2013, she had sub-leased a small kitchen from a coffee shop and began selling her baked goods in a retail shop.
In 2014, Rachel had the opportunity to purchase a historic building in downtown Washington, North Carolina. The building needed extensive renovations- having been built in 1884 and vacant since 1982 - but after much hard work Rachel K's Bakery opened up in March of 2015 in its new home on Market Street in Washington, NC.
Rachel's vision of providing fresh baked, scratch made pastries, breads, sweets, and meals has come true. The Bakery works closely with local farmers to use local, in season ingredients when possible, and only high quality ingredients are used.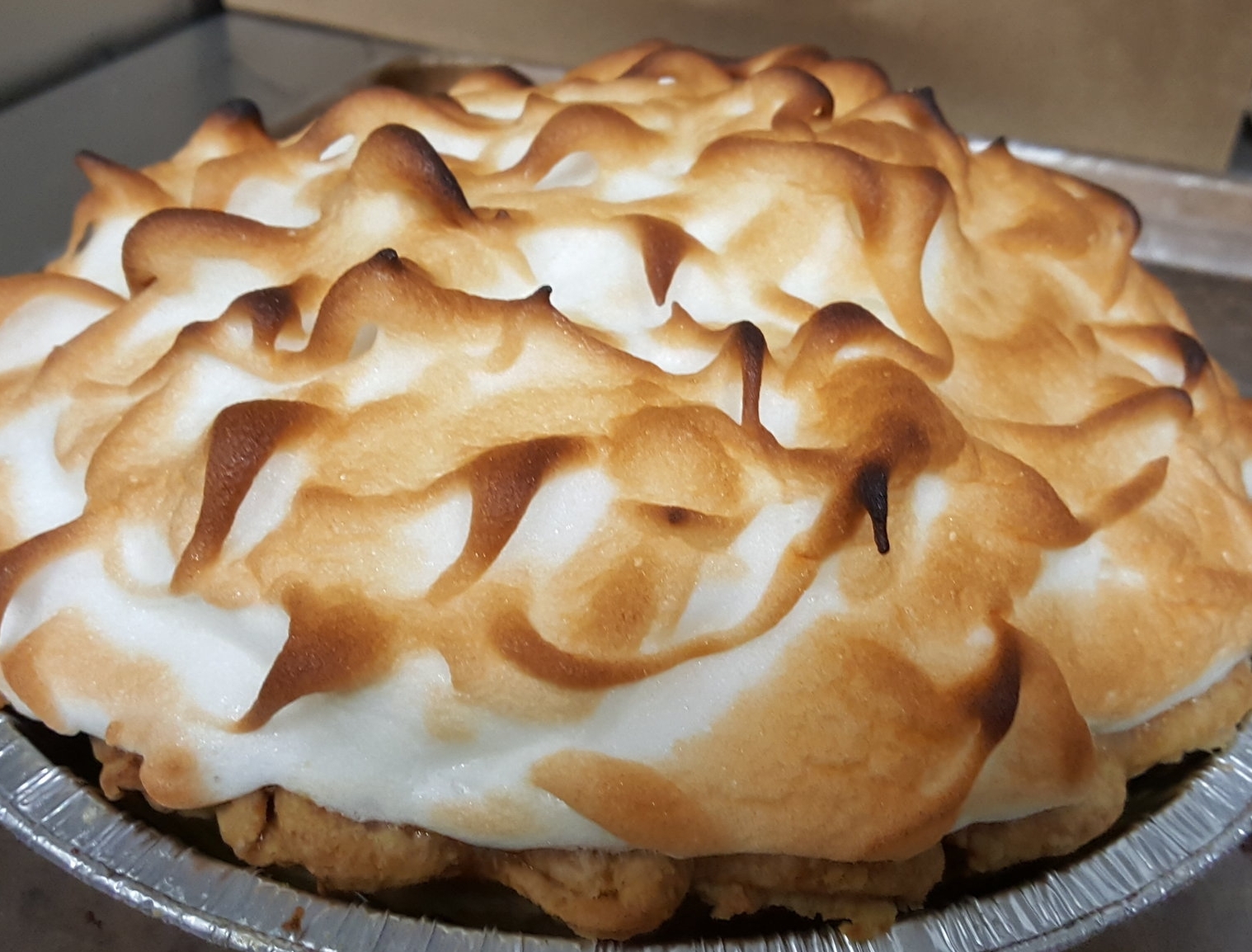 Catering
We would love to work with you on catering your event. Here are some basic details and ideas. Please contact us with your specific thoughts and needs and we can work with you to meet your requirements.
We are not a full-service caterer. We specialize in providing boxed sandwiches or trays of sandwiches and sides for lunches and dinner. We can also put together an outstanding spread of breakfast pastries and coffee for your breakfast or brunch gatherings. We have also helped with providing foods for showers, receptions, bookclubs, and dinner parties.
We need 36 hours notice to provide large orders, and we can typically deliver within the Washington area with notice.
Some examples of recent catering orders:
Boxed lunches for business luncheon - individual boxed lunches containing sandwiches and a side dish, with platters of cookies and brownies on the side.

Mini cheesecakes and eclairs for a baby shower

Lemon pies, banana puddings, and mini eclairs for a casual wedding reception

Cupcakes with a Troll theme and cotton candy ''hair' for a 7 year old's birthday party

Carrot cakes, a 12 layer chocolate cake, and an old fashioned coconut cream pie for a family gathering.

Boxes of coffee,with all the fixings, along with trays of pastries, bagels and cream cheese for a breakfast meeting.
Email us with your ideas and we can work together to give you a no obligation quote.
Phone
(252) 946-2253 (BAKE)
EMAIL
RachelKsBakery@gmail.com
Location
126 North Market Street
Washington, NC27889
Hours
Monday - Saturday
7:00am - 6:00pm
Click HERE for a downloadable catering menu (.pdf)
You asked, we answered...
Frequently Asked Questions
Here are the answers to our most frequently asked questions.
Do you offer gluten-free or vegan options?
Because the majority of our baked goods are made with wheat flour, we do not offer truly gluten free options. There is flour everywhere around here! Our peanut butter cookies are made without flour, and of course our salads, most of our soups, and all of our coffee is available without added wheat products.
We make an effort to offer vegetarian fare (marked with an * on our printed menu). Most of our vegetable based soups are vegetarian, and a few are vegan. Please feel free to ask our staff about the current day's soups..
Our baguettes are vegan, as our our plain and 'everything' bagels.
We have no plans to expand our gluten-free baked goods.
Will you donate to my organization/charity/fundraiser?
We are very involved with the local community, and quite often donate baked goods or other items for fundraisers. If you are interested in speaking with us about this, your request must be made in writing, and with at least 3 weeks notice. Email all requests to RachelKsBakery(at)gmail.com. Please include what you are requesting (baked goods, money, time, etc) and when you need the item. Please know that we are swamped with requests and cannot possibly fulfill all requests. It is on a first-come, first-serve basis, and is dependent on the current quarter's advertising/charity budget.
Are you hiring? Do you hire summer help?
When we have an open position, we try to promote from within our company. If that is not feasible, we will open up hiring to the public. All open positions are posted on our Facebook page when available. We have both full-time and part-time (20+ hrs/week) positions, but do not hire temporary or summer help.
CAKES
We provide 3-layer 'old fashioned' round cakes, in either an 8" (standard) size, or a 6" (mini size). We also can provide cupcakes in standard or mini sizes. We do not offer carved or shaped cakes, tiered cakes, or cakes covered in fondant. All of our cakes are frosted using buttercream, old fashioned cooked icings, or cooked '7 minute' icings. We can work with you on almost any decorating idea you have. Please take a look at the cakes shown below to give you an idea of the cakes we offer. 48 hours notice is required for all cakes, and a deposit may be required for very complicated or large orders.
CUPCAKES
We can provide cupcakes for all of your special celebrations or gatherings. We offer both standard sized cupcakes and mini cupcakes. Minimum order for cupcake orders is 12 (1 dozen). Please allow at least 48 hours for all large orders.
Local Suppliers
Whenever feasible, we work with local suppliers and farmers to gather our ingredients. Listed below are some of our partners.
Counter Culture Coffee, located in Durham, NC was founded in 1995 and is a certified organic roaster. They offer classes and education through their website, and have training centers in 13 locations throughout the US. They work closely with the Bakery to provide the highest quality and freshest beans possible, while training our Baristas in techniques to extract the best possible flavor for each cup of coffee. Visit www.CounterCultureCoffee.com for more information.
Simply Natural Creamery is located in Ayden, NC. They are a family creamery committed to raising their cows in a natural environment. Rachel K's Bakery sources all of our milk, buttermilk, cream and half-and-half from Simply Natural. Their products are available in local supermarkets and they offer tours of their farm. For more information, visit their website at www.SimplyNaturalCreamery.com
Located in Chocowinity, NC, Southside Farms is dedicated to growing healthy, fresh produce and providing it to your family. Shawn & Tracey Harding have been growing produce for more than 16 years and the Bakery is always eager to get their fresh strawberries, juicy tomatoes, and other produce throughout the season. For more information, visit www.SouthsideFarms.com
Farmers & Artisans Market
The Washington Harbor District Farmer's & Artisans Market is where Rachel K first began selling her baked goods to the public. This is a small town market that provides an outlet for farmers and artisans to sell their goods and produce. It is currently in operation on Saturday mornings on the Washington waterfront during the warmer months, but has big plans to expand to an indoor space in 2018. Visit www.WHDA.org for more information.
Our bakery
126 North Market Street
Washington, NC, 27889
United States
Contact Us
If you have any questions, or would like to contact us about catering or an order, please fill out the email form.
Please note that we require 24 hours notice to respond, so please don't place same-day orders via this form.
Thanks for contacting us, and we'll get back to you as soon as we can.
In April 2018, we opened up our "LIttle Free Pantry". This is an opportunity for people who are facing food insecurity to get a little extra food to get them through the month. People from the community can stock the pantry with non-perishable items, and anyone who needs it can access the "LFP" at any time. Popular items have included: granola bars, canned soups, rice, pasta, fruits, and canned beans. This is inspired by the folks at LittleFreePantry.org . You can start one in your own community!
"Rachel's Special", by Dennis Dougherty, (c) 2017
A customer of ours wrote us a song. It references our "Rachel's Special", which is a program where anyone can ask for a meal and it is provided free of charge, no questions asked. Click on the "Play" arrow to hear the song!
Song and lyrics by Dennis Dougherty, 2017